Golden Five - New Employee On/Off boarding
New hires, promotions, transfers, & departures are the examples of events that can trigger user database management process in various softwares, change of permissions, change of licensing. Manually managing user accounts, permissions, and the scope/reach of a granted permission can quickly become one of the IT department's most time-consuming process. When a new employee is hired, it takes the IT department an average of 30 – 60 minutes to create a new account and assign proper permissions in every user database software. This process can be delayed by several days if the IT department is swamped with other tasks or if the account is not created correctly on the first try. This delay can leave a new employee stranded and unproductive on what was supposed to be their first day of work. Moreover, if an employee leaves the organization, and user off boarding delays can cause security, risk, compliance, data breach.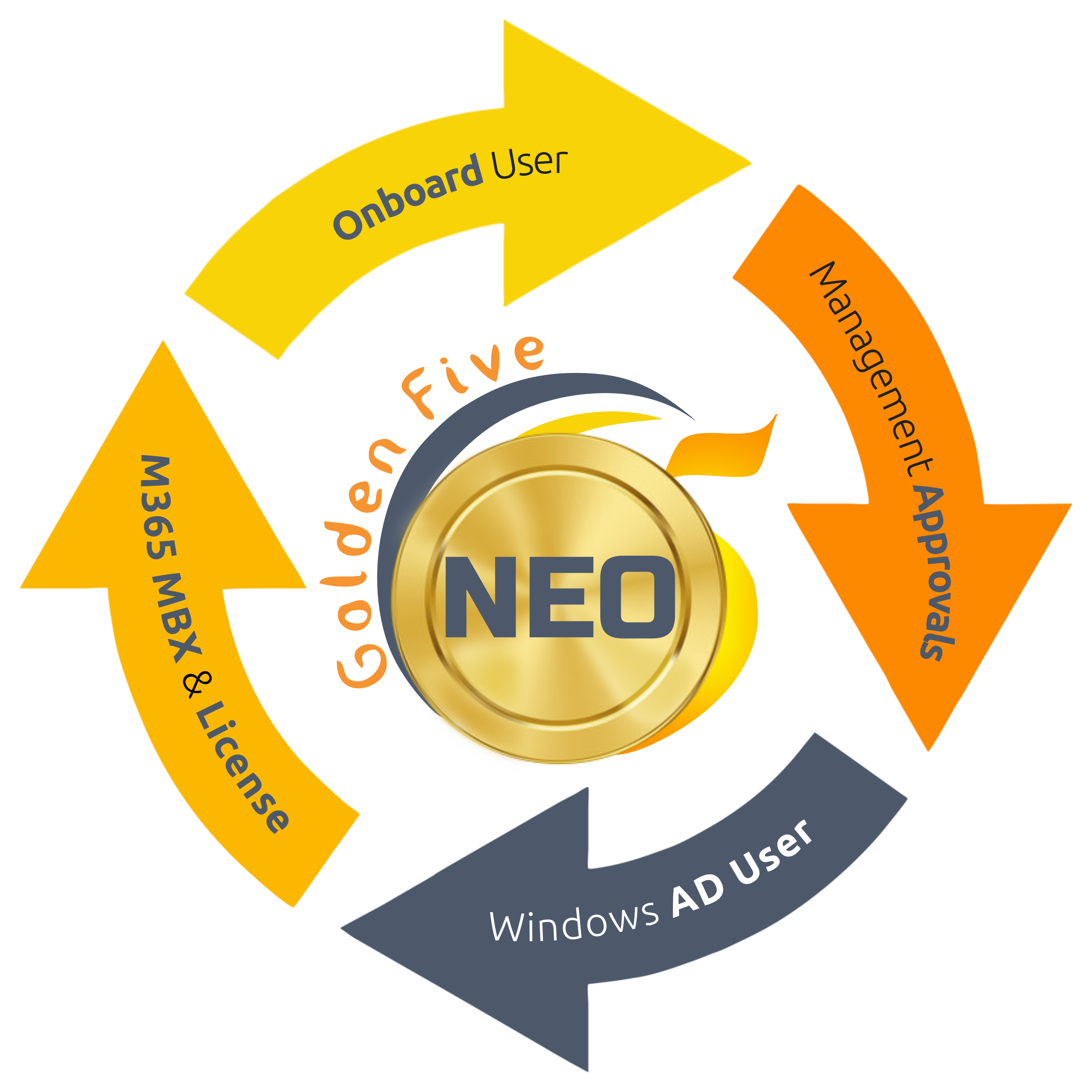 Creating new accounts occurs during onboarding is just one part of the whole account management process. When an employee changes their name, gets a promotion, or leaves employment, their account details and permissions must be audited and updated.
NEO- Automated provisioning removes the difficulties and delays caused by manually managing user accounts.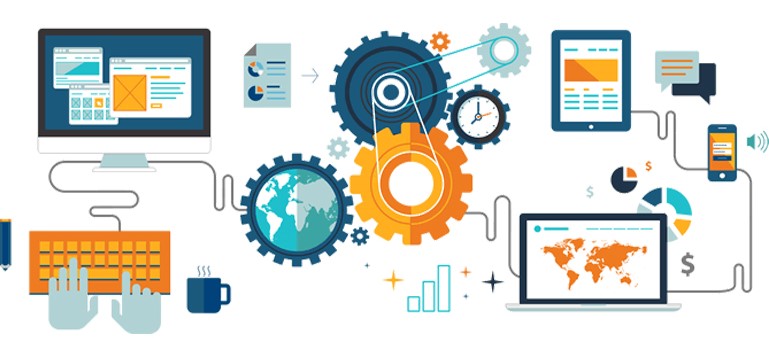 For many organizations, the HR system is the first point of registration for employees. Many organizations adhere to a policy of, "if the employee is not present in the HR system, nothing will be done. The employee will not pass the company reception". As such, HR systems serve as organizations' "single point of truth." The next logical step is to use the HR system as the leading source for automating User Account Management tasks. And this is exactly what we do with our software. Our software is configured to look for changes in the personnel data, such as new employees, promotions, and name changes.
When these changes are detected, our software will automatically take action to create and maintain accounts throughout your network and related systems. These systems include directories such as Active Directory, Office 365, Google G Suite, as well as business applications like SAP and Salesforce
In addition to saving time and money, automated provisioning improves overall security. The HR system holds vital information about the employee's role in the organization via the attributes of a job title, department, division, location, etc. The role determines what kind of IT services the employee needs to perform their job.