About Us
We take pride to introduce ourselves as Golden Five Consulting (legally named as Golden Five LLC), a Los Angeles, California, USA based company with offices in Toronto Canada and Mumbai India. We are a highly qualified team of Microsoft Valuable Professionals (MVPs), Microsoft Ex-employees, Microsoft Certified, Oracle Certified, CCIEs, AWS certified and top-level Scientists who are passionate professionals with architecture and system engineering/admin experience. Every technology lead has more than10 years of experience in the industry. We are committed to our work.
We are a Microsoft Tier 1 Cloud Solutions Provider (for GCC, EDU, & Commercial), Microsoft Gold Partner (Office 365, Exchange, SharePoint, Datacenter, Windows & Devices, ISV. Skype for Business, etc.), Microsoft Supplier and Authorized Education Partner, incorporated in 2014. We are also partnered with many other IT vendors including AWS, Citrix, Proofpoint, OneLogin, OKTA, Content Panda, F5 Networks, Zscaler, Softerra Adaxes, Jamf, Veeam, BitTitan, CriticalStart, TE-SYSTEMS, more….
As we are a Microsoft supplier with Supplier Number, we are authorized to remit any Microsoft vouchers and use any Microsoft funding (only suppliers can remit these vouchers and funding). Here are our Microsoft Competencies: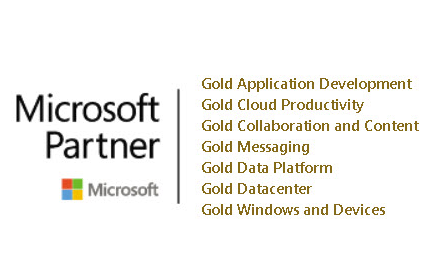 Our team members have been speakers in conferences, they write blogs (some of which get over 100K hits per month), write PowerShell scripts (over 200 and earned over 70,000 TechNet Points) and they have written & reviewed books. We are the co-owners & publishers of the best blog on Microsoft Exchange server and Office 365 and the author of http://laexugfoundation.org/blogs and https://techwizard.cloud/ . Our team has written the Microsoft tests for Kaplan IT and reviews a book on Microsoft Teams which is on sale at amazon. We also own a YouTube channel. We have architected and deployed most complexed infrastructures projects. We have delivered many migrations from on premise platforms to a Microsoft Cloud environment, and look forward to working with you. Our Team has been part of Microsoft PSS support, EDS Global Support Center and have fixed multiple complex incidents within 4 hours SLA.
Our staff works closely with Microsoft Product teams and report the bugs or new issues. This approach of ours is the fastest way of getting accurate clarification. This also allows Microsoft engineers to start working on our issue right after the communication with the product group. We consider this as one of the best advantages in our company. This enables us in having a direct line of communication with Microsoft and firsthand knowledge on bugs and other product related matters. Our team has found issues in Microsoft Office 365 and raised design change request for example issues with Data Loss Prevention. Recently we got DLP report fixed and medical industry is adopting Microsoft DLP now.